I have been a huge fan of Adblock Plus over the past few years. I value its contribution towards an advertisement-free experience while I am surfing the web or reading some article. It has been a good friend of mine and of others like me who do not like pesky ads.
P.s. This is my first blog post: D, special thanks to Suresh, Malhar and Mihir for constantly pushing and motivating me to start writing my own blog. Here I am with a blog post on Adblock plus.
Adblock Plus partnered with Combotag to create a platform to serve 'Approved Ads' and the news broke the internet.  It is indeed controversial and a heartbreaking news for Adblock Plus users. Or is it really the end of the world for those seeking freedom from targeted advertisements?
Many bloggers depend on advertisement as the primary source of income. Therefore, put up advertisements on their blogs is a legitimate way for them to earn money. While bloggers may not be in the wrong, readers tend to disagree. It's a topic for a hot and never ending debate.
So let us first go through some facts about Acceptable Ads.
What are Acceptable Ads?
As per Adblock Plus , advertisements should not disrupt the user's natural reading flow. They should be on top, on the sides, or below the primary content, but definitely should not be placed in between content.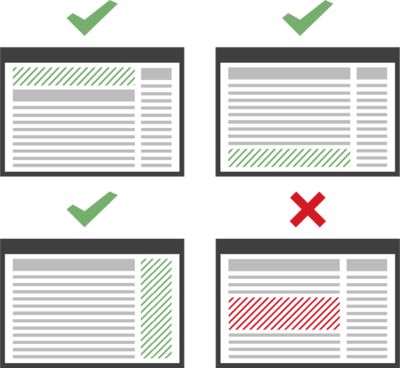 Size
Mostly ad-size requirements depends on the placement of the ads, and it should be clearly recognizable to readers as being distinct from the main website content.  All ads should placed above the fold , do not occupy in total more than 15% of the visible portion of the visible page. If ad placed below the fold, should never cover more than 25% of the visible page area.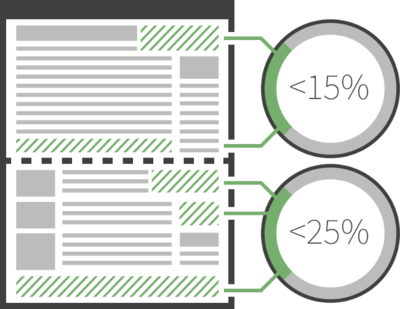 Allowed Ad formats – mainly,
Text ads
Static Image Ads
In-feed Ads
Search ads
Not Allowed ad formats –
Animated ads
Pop-ups
Autoplay – sound or video ads
Rich media ads (e.g. Flash ads, Shockwave ads, etc.)
Pop-unders
Pre-roll video ads
Generally oversized image ads
Interstitial page ads
Expanding ads
What if you don't want to see the ad at all?
Guess what? It is still possible to block all advertisements completely. You can disable the option "Allow some nonintrusive advertising" by clicking on the Adblock Plus icon and deselecting this option in your respective browsers.
Why Accepted Ad is Win – Win?
According to Blockmetry weather report, Worldwide ad blocking (page views) now stands at 32.4 percent. That is a significantly high number.  Ad blocking is increasing at an exponential rate which is a big revenue loss for online publishers. However, the consumers are guaranteed a disturbance-free browsing experience. +1 for consumers.
To ask the basic question, why are consumers using ad blocking software in the first place? The answer is, online publishers are placing too many ads in comparison to the primary content (in a blog post, popups, auto-playing videos etc. ). It is intrusive and highly distracting for consumers, and has consequently created a big gap between consumer and advertisers. However, more ads always lead to more revenues for publishers. +1 for Online Publishers
According to 2015 Adobe Pagefair Ad blocking Report,  Ad revenue of  $21.8 bn has been lost in 2015 alone due to ad blockers and it will grow in upcoming years.
In hope of fixing the relation between consumers and publishers, Adblock Plus is trying to improve the advertisement landscape by providing better ads and experience to consumers, giving them ultimate tools to block all the ads they don't like and improved the process for advertisers in the words of Ben Williams, Adblock Plus spokesperson.
So the Adblock Plus users need not necessarily see most of the advertisements. Only pre-approved or white-listed ads will appear if the consumers haven't disabled their default settings. This would definitely increase advertisement penetration among those online visitors, whose primary complaint against advertisements is their intrusive nature.  In my opinion, this is a partial win for advertisers, since an assured revenue is better than nothing at all, and also a win for consumers, since Adblock Plus ensures that their browsing experience is not .  +1 for Consumers and +1 for Online Publishers.
What is your verdict about Adblock Plus Accepted Ads? Please let me know in the comments below 🙂